Let's review, here: In 2013, I self-published a lot of stuff. (This is what happens after twelve or thirteen years of buildup; you just 'splode writing all over the place when you discover self-publishing.) Between January and December of that year, I published four novels (The Man Who Ended the World, The Settlers, The Colonists, Greatfall), a whole bunch of interviews with folks like Hugh Howey, and was a part of A Taste of Tomorrow, a boxed set of dystopian novels. Quite a bit of stuff.
In 2014 I kept up the pace, in different ways. Between January and March, I think, I self-published six short stories (The Last Rail-Rider, The Caretaker, The Dark Age, The Book of Matthew, Wolf Skin, Neptune Confidential). In May, I collected some of those stories and a couple others into Deep Breath Hold Tight. By July, I'd appeared in four anthologies (From the Indie Side, Synchronic, Help Fund My Robot Army!!!, The Robot Chronicles) and conducted a few more interviews (Matthew Mather, Michael R. Underwood, etc.).
In June, Eleanor dropped. In August, I think, I began editing Eleanor again, in preparation for its submission to publishers. By October, it was edited; a week later it sold; and by November, edits were back underway. It's now 2015, February is upon us, and not only am I still editing Eleanor, but I haven't published a single new thing since this book.
I'm a little antsy, I confess. And I haven't exactly been drowning in Eleanor edits; I've bobbed up now and then to write something new, just to keep the old brain humming along. I wrote a short story called Quiet Town, which will be in Lightspeed Magazine later this year. I wrote another new short story (a novelette, if you like the term; I don't) called Splinter, which David Gatewood is editing, and which I may try to sell to another magazine. And I have a third short story underway, The Woodcutter (that's a tentative title), which is me revisiting an old short story that I wrote more than a decade ago, called Two Cords of Wood. (I've done this once before, with The Last Rail-Rider; many of the short stories I wrote in my college days were genuinely good ideas, but could absolutely be executed better now.)
I'm a little antsy about covers, too. I like to design a cover when I'm done with a story, or sometimes long before I am, so I have an idea of what the finished product might look like to a reader. So I designed a cover for each of those short stories. None of these will be self-published any time soon; Quiet Town's rights belong to Lightspeed for a while before they'll revert to me, at which point I may self-publish the story as well. Splinter and The Woodcutter will follow a similar fate if they find a home at a magazine somewhere. (There's always the possibility that I won't self-publish them, and that I'll bundle them and try to sell them to a publisher as a short fiction collection.)
But it's still fun to kick around in Photoshop and see how these things might shape up. So I thought I'd share a peek at what these stories' eventual indie covers might look like, assuming I ever do self-publish them. (That's not a promise! Just a possibility, and only a distant one.)
They sure turned out pretty, though: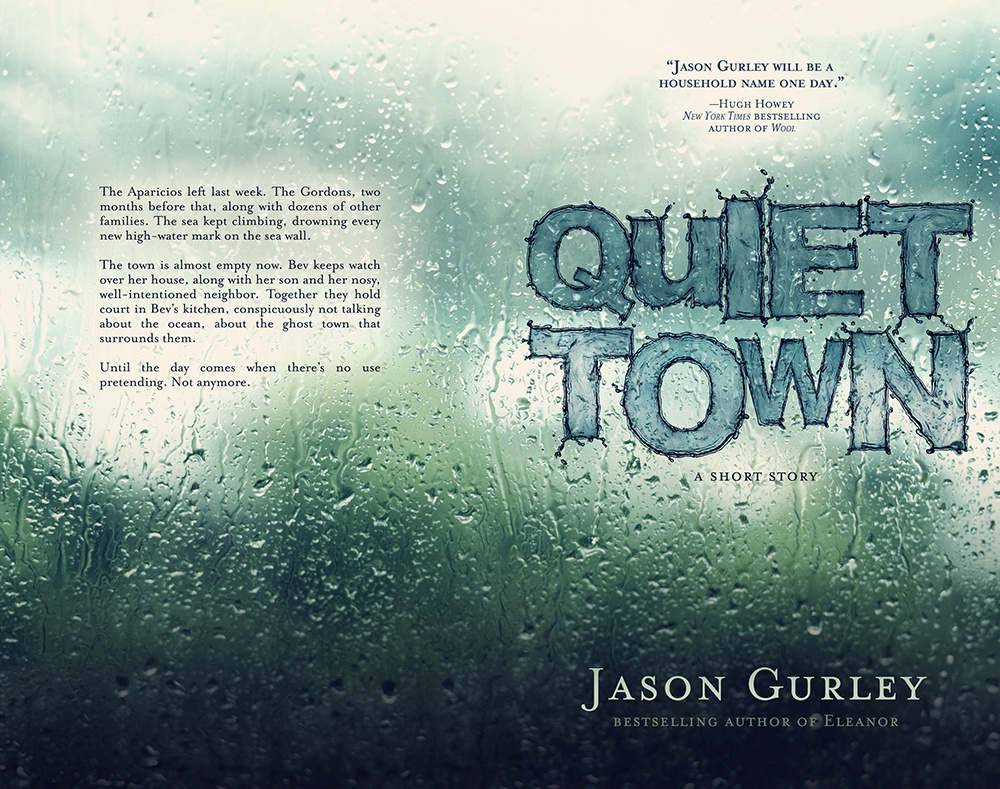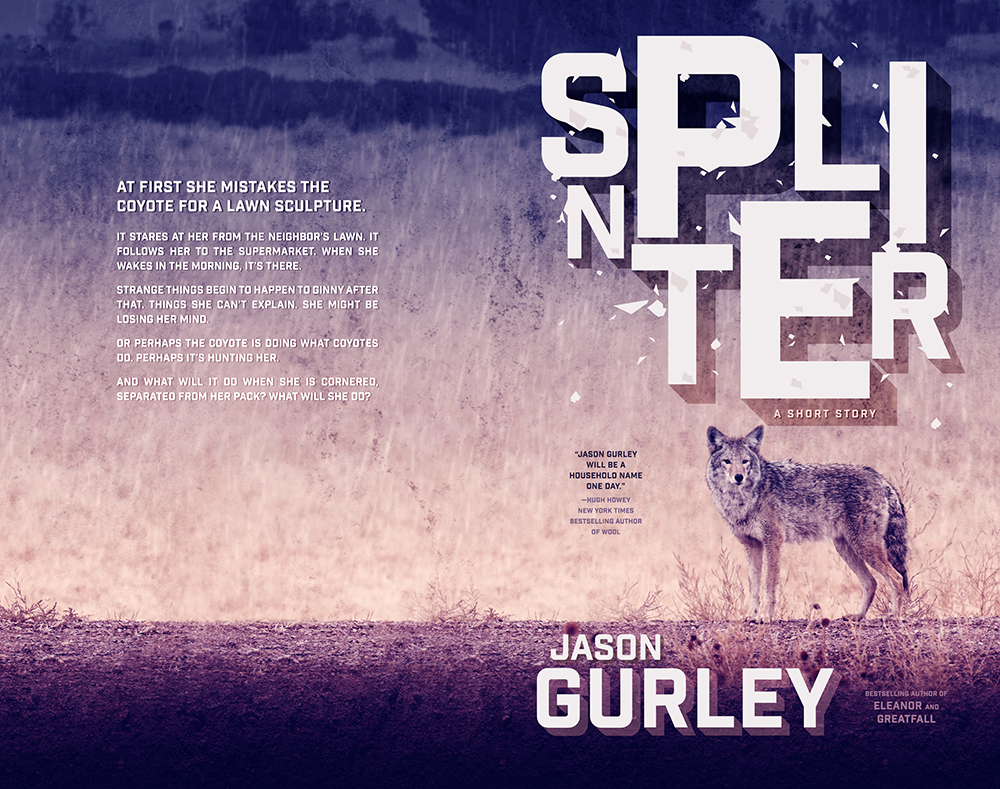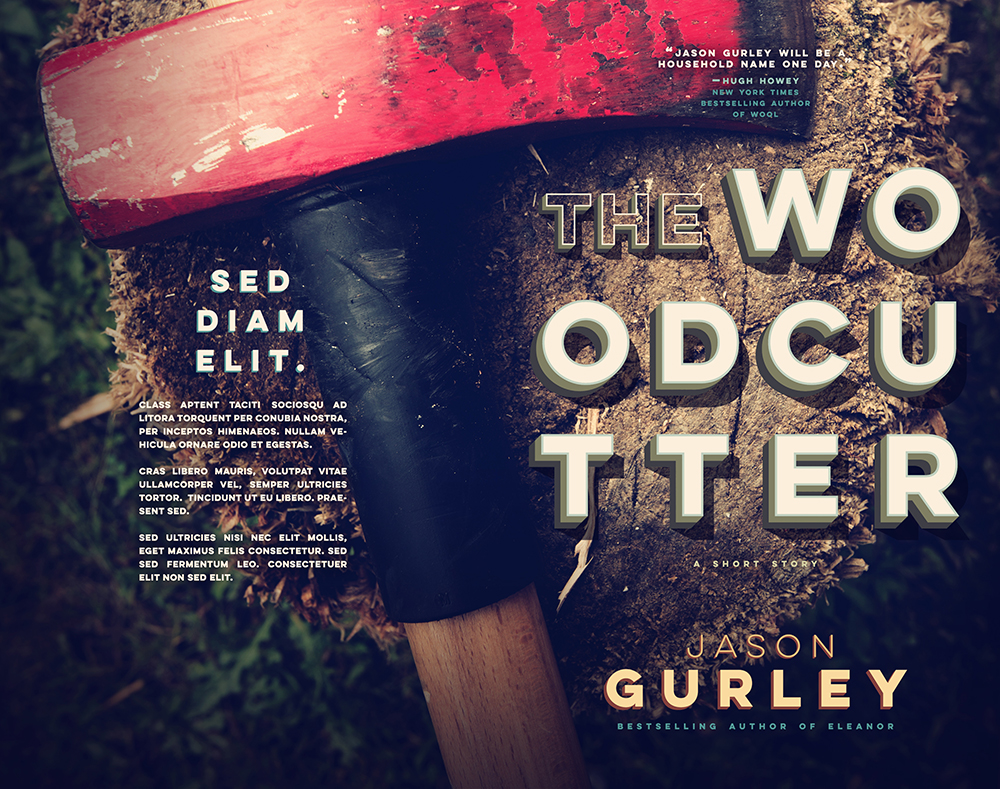 I dig 'em all, though I think my personal favorite is The Woodcutter.