I don't always succeed, but each year I try to escape my ordinary routines for a few days to work on a project. I can't remember the year this began, but it would've been around 2004 or 2005. I haven't been particularly ambitious with my destinations; I'm usually just looking for someplace relatively quiet, away from people I know, where I can turn my attention solely to a book. I've stayed in a cabin in Cambria, California; I've spent many such trips in Klamath Falls, Oregon.
This year I tried someplace new: a little cabin on Whidbey Island, in Washington, known as the "Writer's Refuge". It's tucked into the woods just outside of Langley; the owner of the cabin lives on the property nearby, and has established the cabin as a destination for artists working on projects. There are rules, all of them designed to encourage focus and work: no more than one occupant; there's no television or DVD player provided; etc. To get there, I had to cross a small expanse of water—Possession Sound, I think?—on a ferry.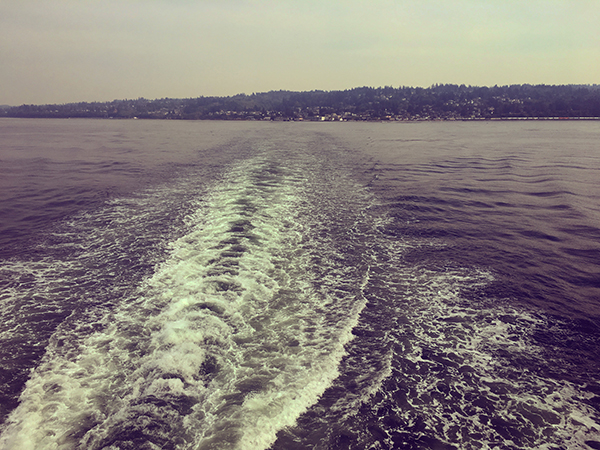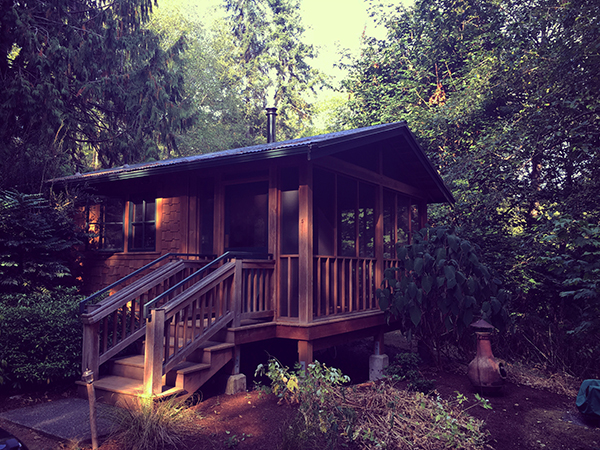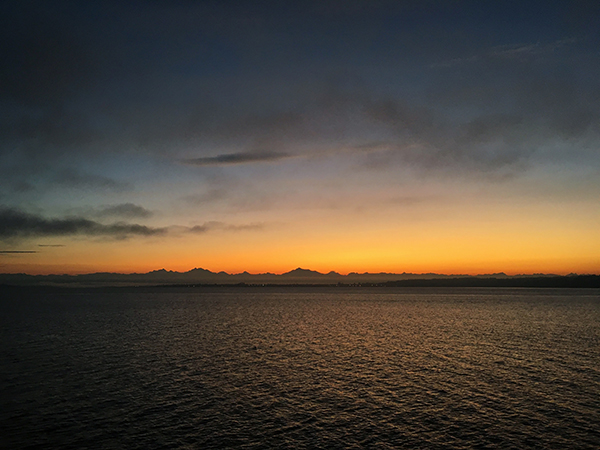 Earlier this year, I booked nine days, anticipating work on one of two projects: I'd either still be editing my current novel, or I'd be writing the next one. My current book is still in edits, but as I'm awaiting the latest letter from my editor, I instead opted to spend the time planning my next book. During the editorial period on Eleanor and my current book project, I've discovered all sorts of little useful revisions I wanted to make to my own writing process. This seemed like the perfect time to put that into practice.
In past years, these little writing getaways have been extremely productive. I'd gone on benders, writing as much as fifty thousand words in a week, sometimes doing ten thousand words a day. Unsurprisingly, when you're producing work at such volumes, you find there's a lot of revision required. I remember a particularly productive trip, maybe in 2009 or so, when I tore Eleanor down to its base concept and began rewriting it from page one. That was the fifty-thousand word week. If I were to drag out those fifty thousand words now, and compare them to the published draft of the book, I doubt I'd find many of them still present in the book.
This time, I wanted to spend the time away just thinking. Bombarding myself with questions, with what-ifs. I wanted to focus on smoothing out the story until I understood the possibilities more completely. I wanted to do the same with each of the characters. In the past, I knew "enough" of these things before beginning a book. But as Eleanor transformed with each successive draft, and as my current project revealed more layers with each new draft, I realized that there was a lot more pre-work I could be doing. I love the editorial process—but I wouldn't mind getting to some of those big realizations sooner.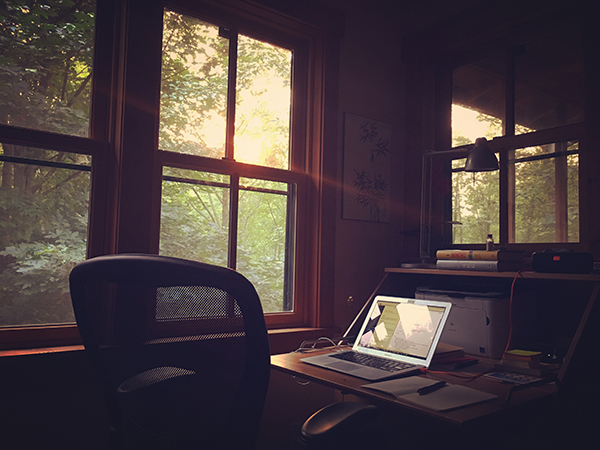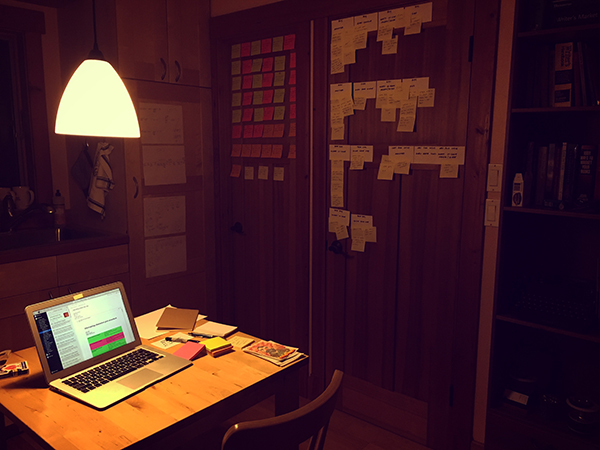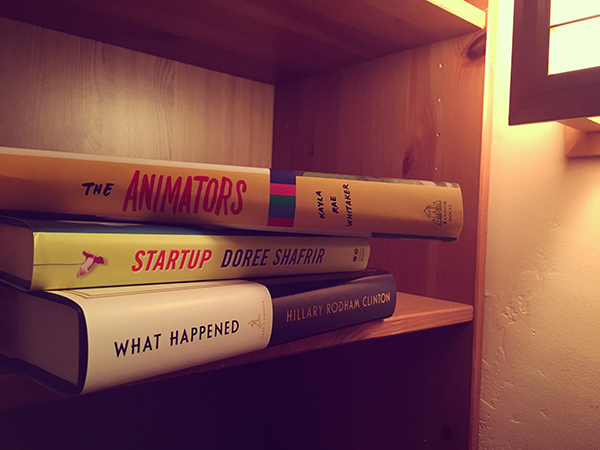 So that's what I did over the course of those nine days. You won't be surprised to learn that I caught a cold, which appeared on the very first day of my trip, and which persists to this day. Coughs and sneezes notwithstanding, I began to blanket the walls and doors of the cabin with Post-It notes and sheets of paper and index cards, mapping potential story arcs and character motivations and relationships. I'd done this sort of thing before, but always gotten so excited by the process that I rushed into actually writing the book. This time, I didn't let myself write a single word of the manuscript, and by the time my final day arrived, I'd produced the first draft of the book's outline, and a stack of character profile sheets. I'd created a couple hundred notes in Evernote.
So: all that's done. I haven't started writing the book yet. I'll get there in a few weeks, I think. I'm giving myself a little room to let all this thinking settle, and as it does, little things drift to the surface. Problems that I need to solve in the next draft of the outline; slivers of a character's makeup that weren't immediately apparent. I didn't write a word of fiction during this trip, but it might have been the most productive and useful writing trip I've taken yet.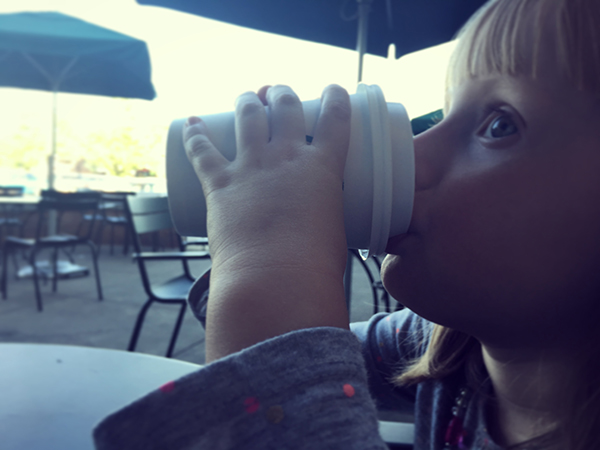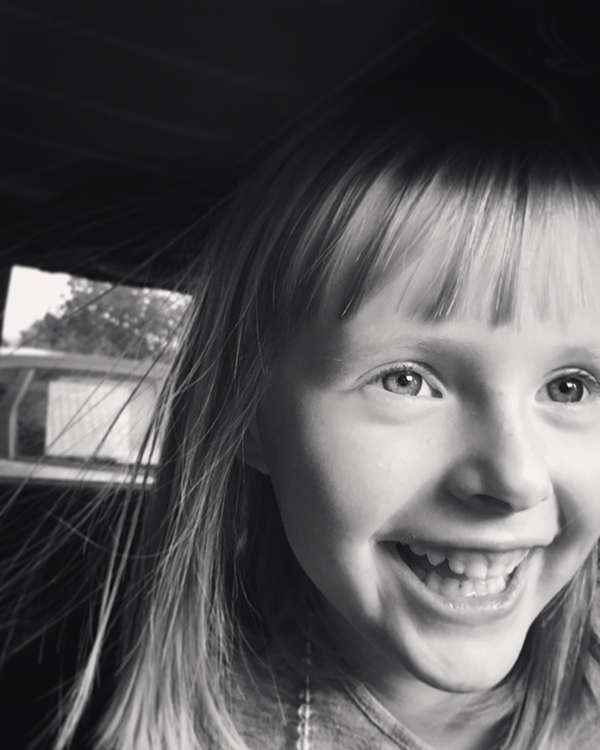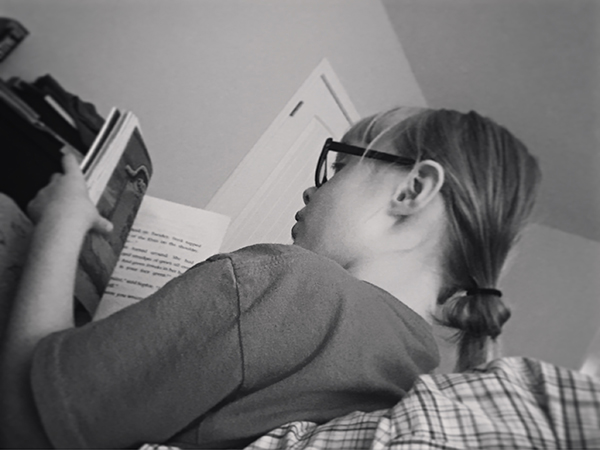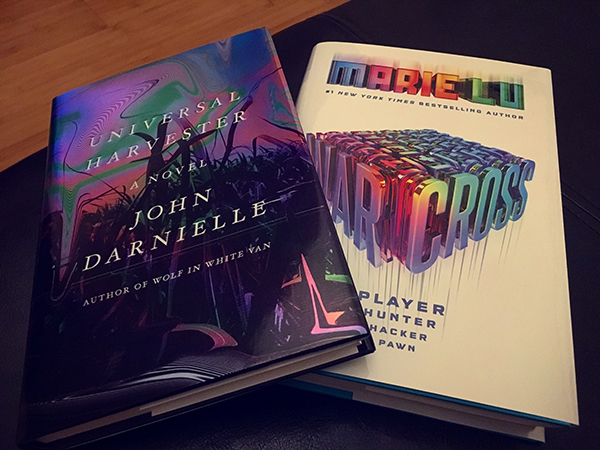 But it was nice to come home again. I'd FaceTimed with Felicia and Squish throughout the week, and arrived home earlier than planned. Squish and I spent the day roaming Powell's Books, drinking hot chocolate, and reading Lumberjanes comics together. Oh, and if you follow me on Instagram, you might have noticed that Squish has become quite the little Star Trek aficionado recently. I can't think of a better way to end this post than with this: