In March, when I finished major work on the third draft of my in-progress novel, The Dark Age, I printed a copy, then set it aside to breathe a bit.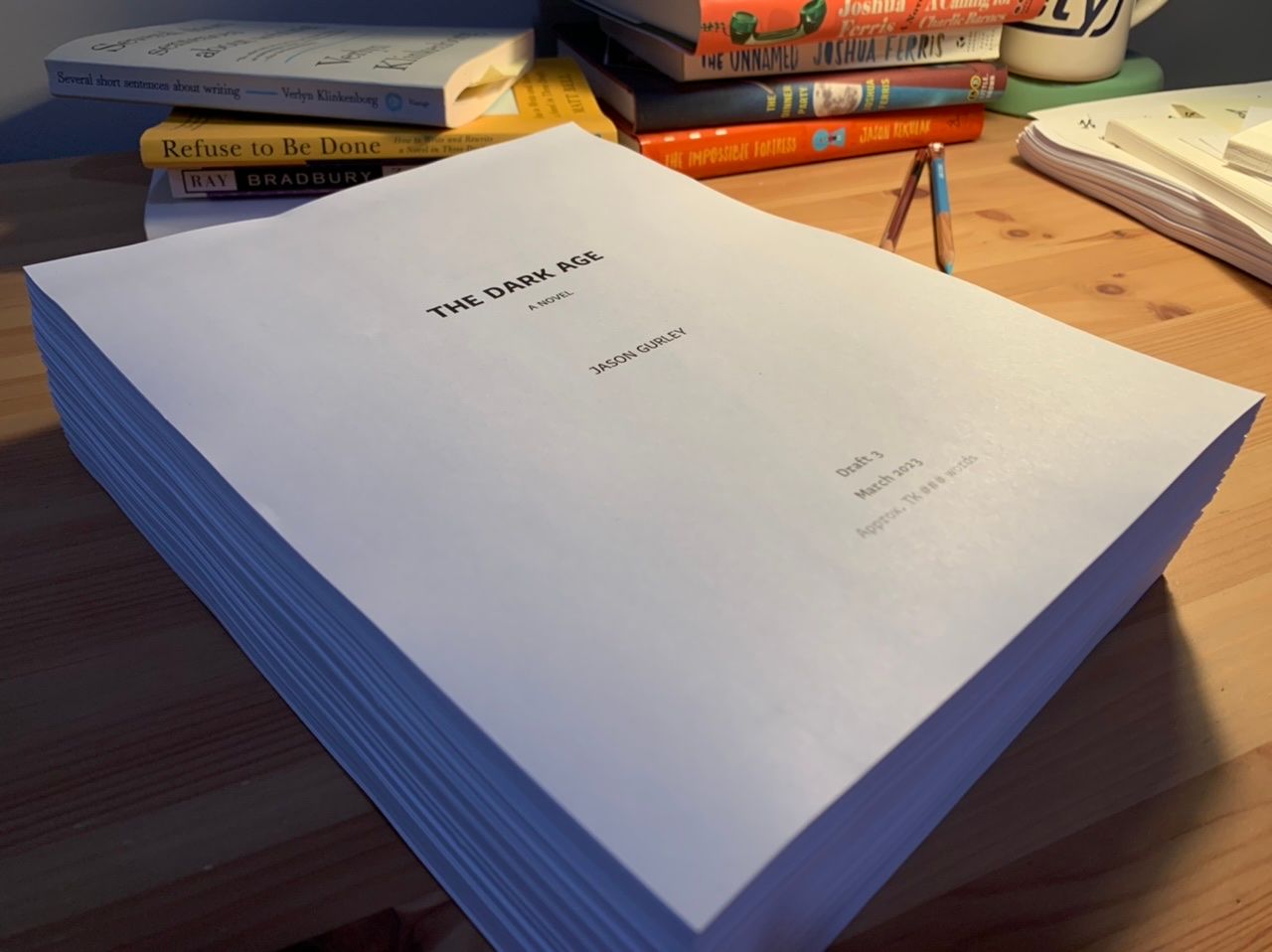 I'd always intended this novel to be a slender little affair, and it very much isn't that. I don't think I even noticed so much while writing it; when I printed it, however, it required more than a ream of paper. That's never happened before.
This novel's got some heft: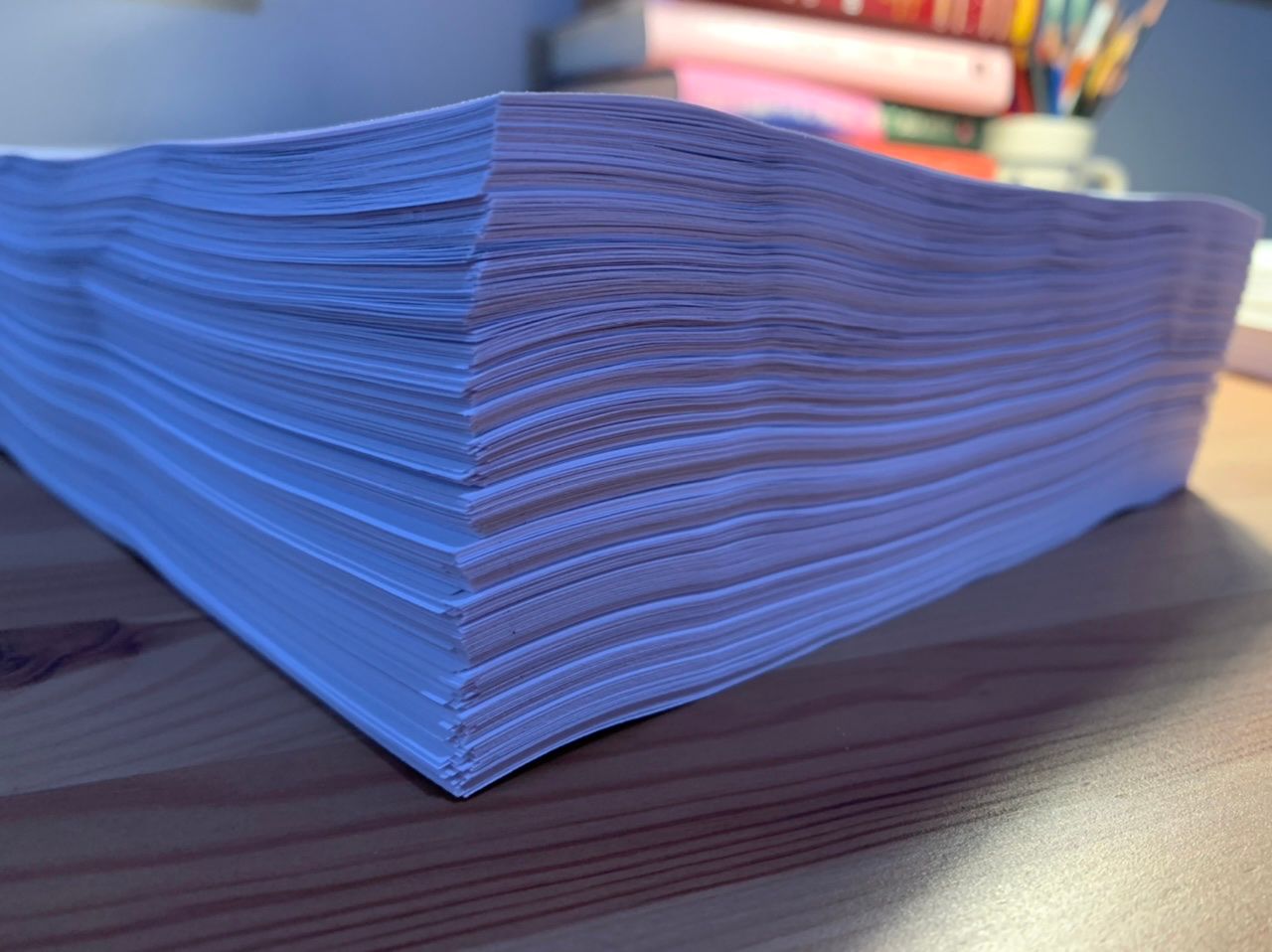 I let it sit for nearly a month while I worked on another project. When that project came to a natural resting point, I turned back to The Dark Age, pencil in hand. The manuscript sits like a brick on the dining table. I'm reading it now, cover to cover, so to speak, to see how it feels, to jot revisions in the margins.
It's a big book (well, for me), but I don't yet know if it's a good book. (That's what all the revising is for.)