Floating head, in graphite
Last month I mentioned I've been illustrating issues of Letters from Hill House recently. I've been tinkering with the medium, the level of detail, how casual or intentional it all feels.
Was really pleased with the latest one. I'd forgotten how much I enjoy doodling with pencils.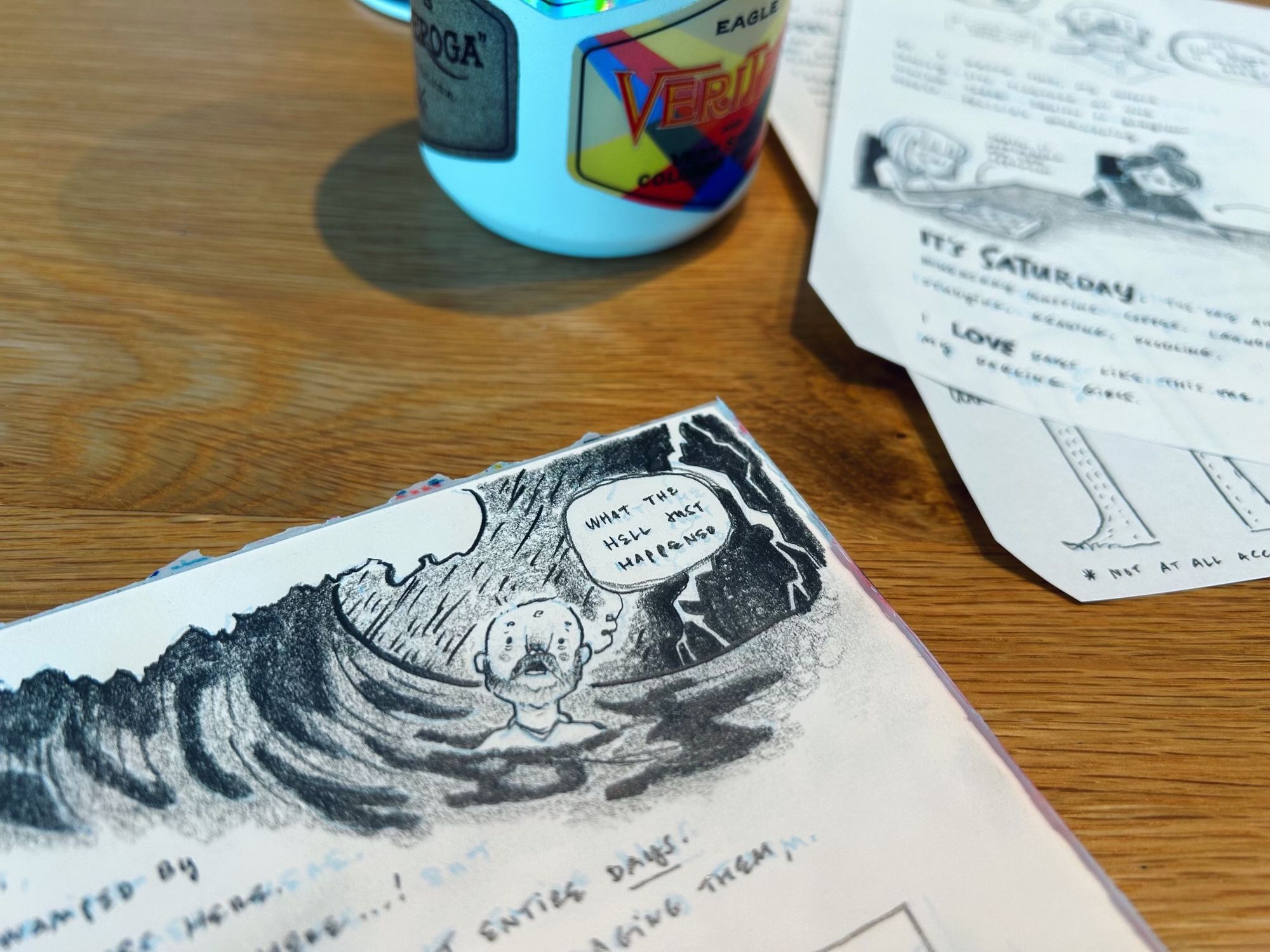 I'm giving some thought to taking a figure/anatomy drawing class, just so I can stop drawing myself as a perpetually-facing-forward floating head in every scenario.
Or I'll just keep doing that, because sometimes it's rather amusing.