For the last fifteen or so years—I honestly can't remember when it started; perhaps with a long weekend in Cambria, CA, while writing Eleanor?—I have taken a week off in September, then traveled somewhere alone to work on whatever project I have going. A book I'm writing. A book I'm editing. Research for a book I hope to write. The pandemic has short-circuited this tradition; I didn't go anywhere in 2020, and our family is continuing to play it safe here in 2021, so I'm not going anywhere now, either.
Thinking about this has me remembering some of my favorite writing trips. I don't usually go far away; five or six hours by car at most, but often much closer to home than that. My folks usually offer me the use of their timeshare, and that's what makes these trips affordable, so I usually accept. Felicia usually prepares a care package for me of baked things and sweet things. While I'm away I'm not completely out of contact; at the end of a day, I'll FaceTime with her and Squish.
My life is usually a little different during these brief getaways. I find myself moderately more active, going for walks in the morning before the day begins. I spend more time with my project, and produce more. I spend hours upon hours reading. I'll unwind with very bad movies. I'll drive into nearby towns, usually small ones, to browse little bookshops on their main streets. Almost all of my destinations are by water—a lake, sometimes the ocean—and I realize how much I miss living close to a body of water. The change of setting, combined with my vacation from all but my creative obligations, is invigorating but also sobering for its temporariness.
For all of that, however, I realize that my favorite writing trip wasn't a writing trip at all. It was a family trip. It was 2012, I believe. Felicia had enrolled in a knitting workshop, hosted by the late Cat Bordhi, in Friday Harbor, a little community on San Juan Island, Washington. Squish was about a year old. We packed our Jeep and drove north, and caught a ferry in Anacortes. When we arrived at the retreat where Cat's workshop would be held, we found that Cat had saved the largest of the cabins for us.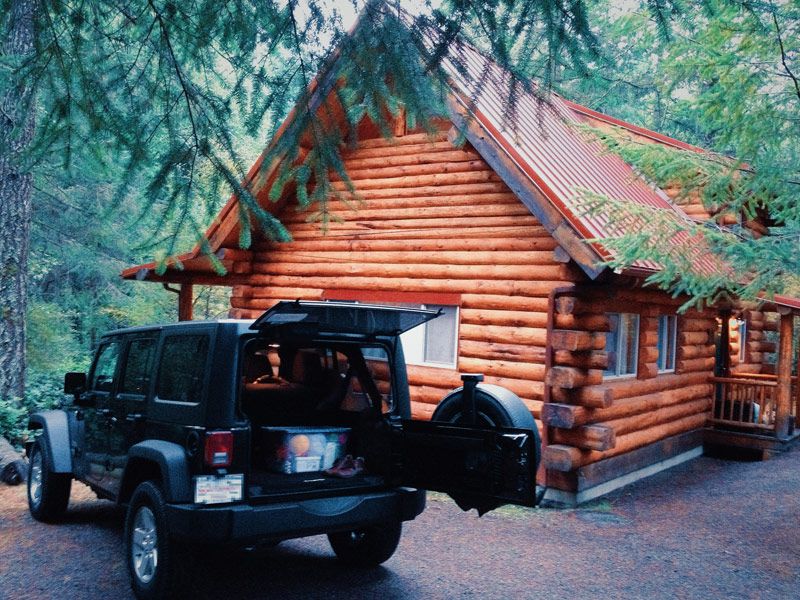 By day, Felicia would be in Cat's workshop with many other knitters, and Squish and I would hang out together. Sometimes Squish and I went for drives around the island; other times, Squish would nap while I worked on a project of my own. At the time, I'd more or less abandoned the idea of writing Eleanor as a novel, and was instead adapting it as a graphic novel; I'd brought large blank comic drawing boards with me, along with many pencils and pens and markers, and a Wacom drawing tablet that Cat was extremely interested in learning to use.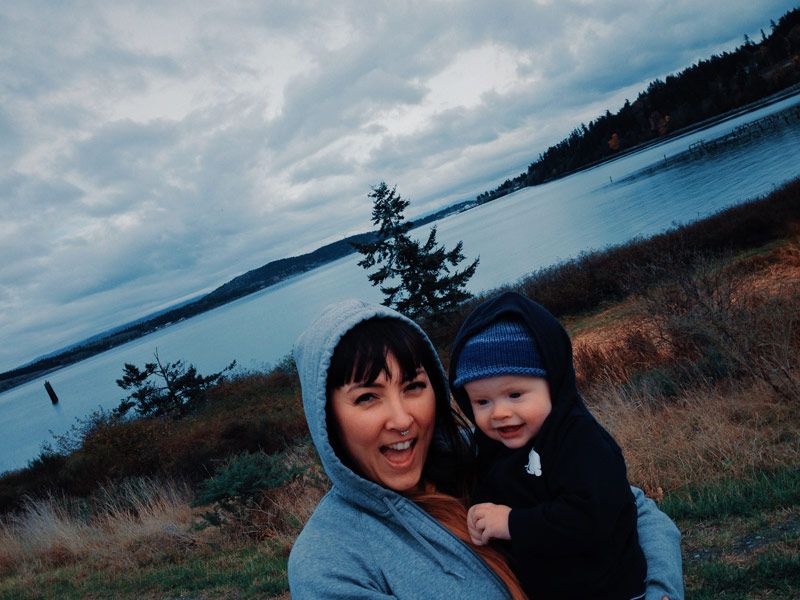 The community was lovely, the island beautiful, the town quaint and charming. For the few days we were there, both Felicia and I made art, and Squish was a part of all of it. It was magnificent, and is still one of my fondest memories.
Maybe the secret is to plan two trips each year: The week I take in solitude in September, when I can buckle down and do real, focused work; and a week in the summer, or during spring break, when Squish has no school and the three of us can go somewhere and relax and make things. After all, we are all always making things. None of us knows how not to.