Happy to share a little book announcement here!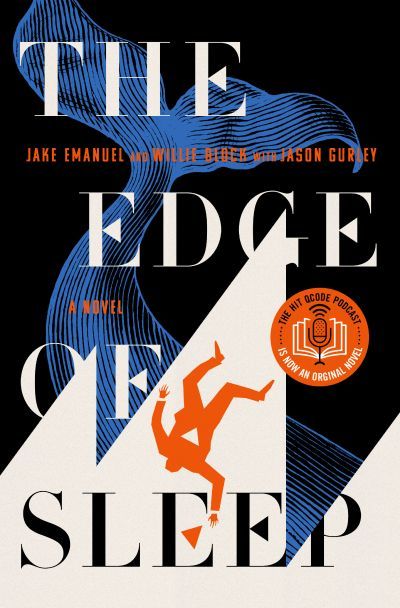 The Edge of Sleep is an adaptation of the hit horror podcast. Jake Emanuel and Willie Block—creators of the podcast and its upcoming TV adaptation—invited me to join them in adapting this dark tale to the page. I had a bang-up time exploring the frightening world they built, and discovering untold stories lurking about, waiting to be brought into the light.
The Edge of Sleep will be available everywhere on June 20, 2023. Preorder from your favorite bookseller right here!
Here's the official synopsis:
What if the whole world fell asleep…and didn't wake up again?

Dave Torres, a night watchman in a placid coastal town, knows all about sleep troubles. Since childhood, he's battled terrors and nightmares. Sometimes those battles leak into his waking life, with disastrous consequences for those he loves. Now Dave lives alone and self-medicates to neutralize his dreams. It's not much of a life, he knows.

The morning after Independence Day, Santa Mira, California, is so quiet Dave can hear the ocean from miles away. Traffic signals blink from red to green over empty intersections. Storefronts remain locked up tight. Every radio station whispers static.

And all over town, there are bodies, lying right where their owners left them. Dead right where they slept.

Dave—along with his ex-girlfriend, Katie, his best friend, Matteo, and Linda, a nurse he's just met—struggle to unravel the mystery before sleep overtakes them all.

Except the answer to the mystery might lie in the one place that frightens Dave most: His twisted, unnerving dreams. Now Dave and his friends must straddle the liminal boundary between life and death as they fight to save everyone they've ever loved—and to keep their eyes open.

Because if any of them falls asleep now, it will be the last thing they ever do.
This project was heaps of fun. June can't come soon enough!